The right plan for you
and your clients.
Everyone's Estate Planning solution.
Simple or complex. Small or large.
Yodal is the Estate Planning solution for you.
With every plan
Generate new revenue – Leverage Yodal to grow your business
Access our full service – Preferred lawyers, your brand, and deferred matter payment options
Support when you need it – via phone, email or online
Know its secure – Guaranteed AU data centres, ISO 20001 compliant
Compliant to the highest standards – FASEA, ASIC, TPB
PAYG
A simple and efficient solution that is tailored for a single user or low volume firm.
From
$250
/month after setup
Essentials
Take full control with a flexible, dedicated solution for you and your team.
From
$450
/month after setup
Pro
A premium solution that reflects your own brand and integrates with your website.
From
$520
/month after setup
Enterprise
For ultimate control.
Compare the plans below
~ OR ~
Register for free – Explore the full potential of Yodal for your organisation with a 30 day trial account.
Compare your options...
Inclusions
Trial
PAYG
Essentials
Pro
Enterprise
30 days ONLY
Single User
Multiple Users
Unlimited Users
User sets $ per matter
User sets $ per organisation
Customisable
Default Yodal Lawyer access
Set own Lawyer per matter
Build your own preferred Lawyer libraries
Client Engagement Options
'Yodal In a Box'
Social media Integration
Yodal Concierge
Deferred Matter payment option
Private cloud
Standalone / Managed
Needs Assessment and Report
Personalised recommendations
Customised recommendations
Yodal branded
Client branded (whitelabelled)
Fully rebranded
DCE
xURL
Standard flow
Assisted Flow
Customisable workflows
Add users
Add lawyers
Set your revenue
Fixed
Variable
Setup
Monthly subscription
Web / Phone / Email
Structured Onboarding
Support Access
Dedicated Account Manager
Hosting / Security / Compliance
Guaranteed AU data centres
ISO 20001 Compliant
FASEA Compliant
ASIC Compliant
TPB Compliant
Download Licence Comparison PDF
Like to see how Yodal might work for you?
Read. Watch. Listen. Learn.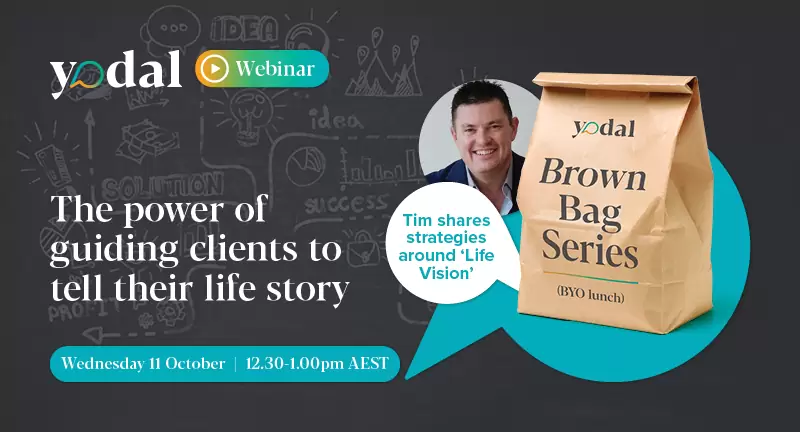 In this recording we shared What's in the Bag: […]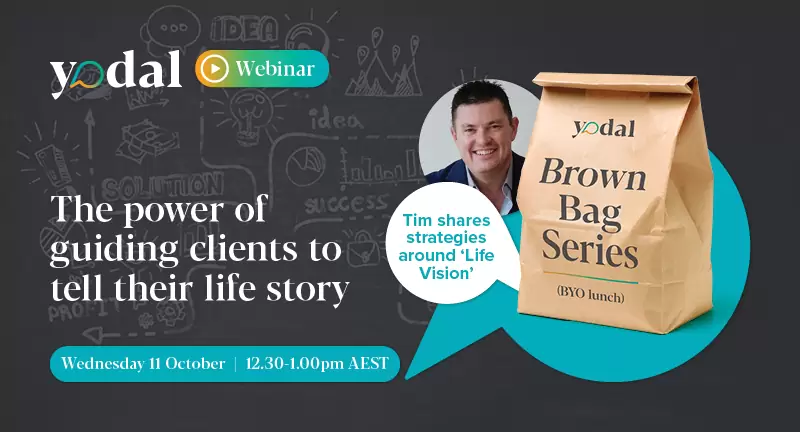 Tim Henry, founder of Aspire Planning, shares why focusing on the client experience and providing holistic advice has been the […]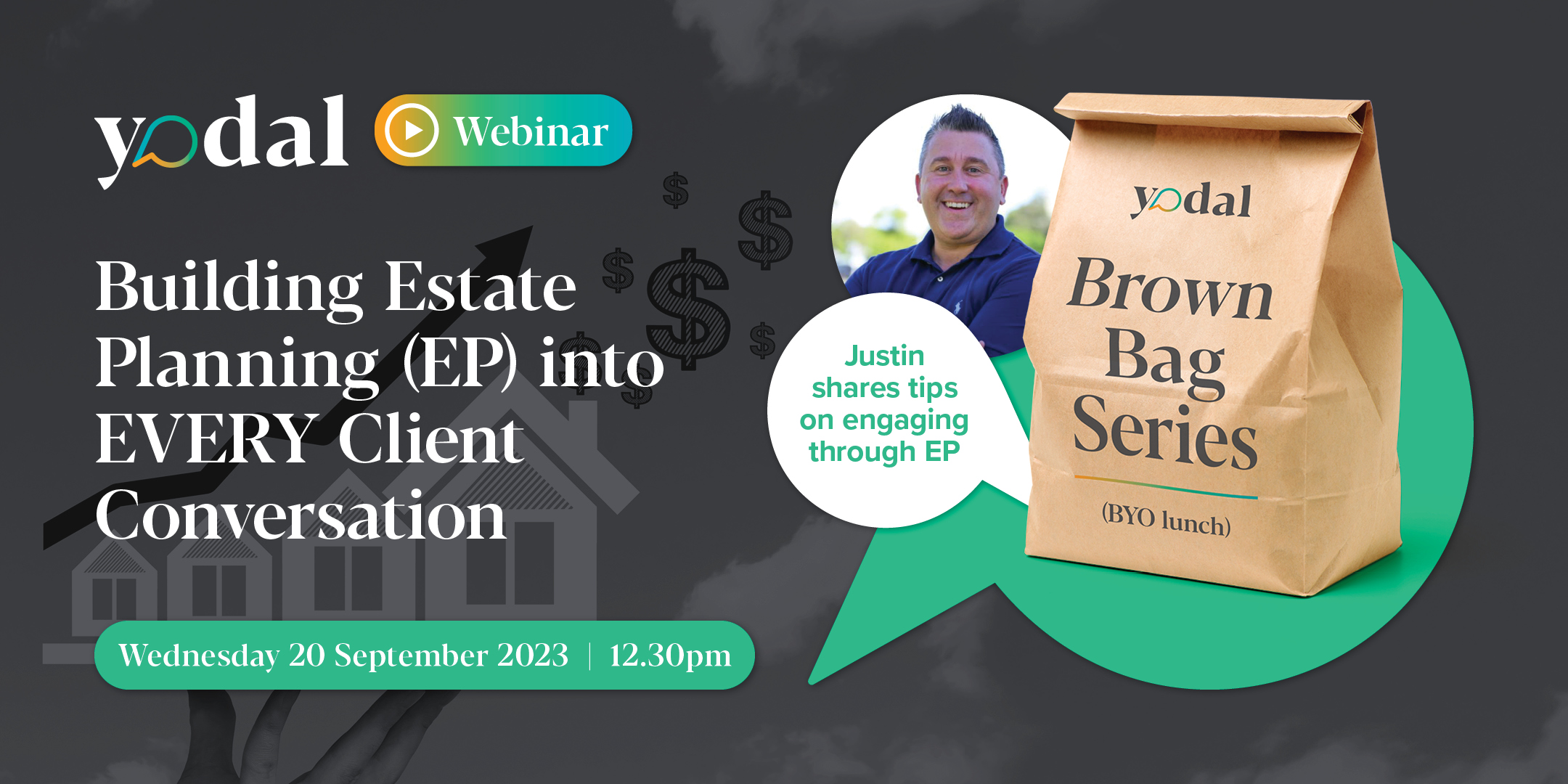 In this recording we shared What's in the Bag: […]