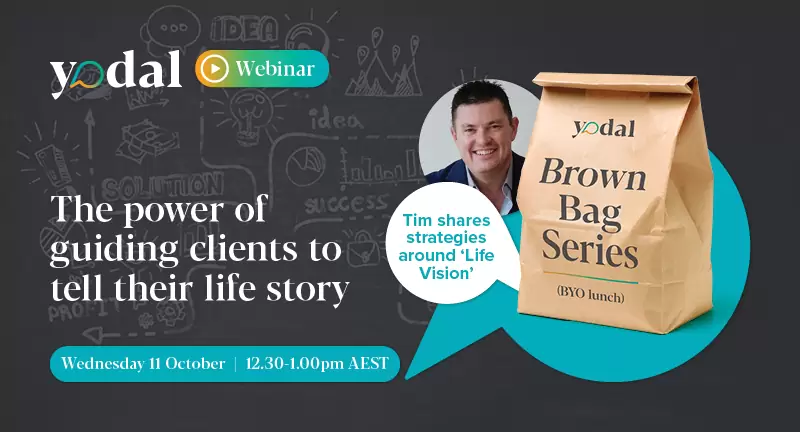 The Power of Guiding Clients to Tell Their Life Story
Tim Henry, founder of Aspire Planning, shares why focusing on the client experience and providing holistic advice has been the key to his business success.
Date & Time
Wednesday, 11 October
12:30 – 1PM AEST
What's in the Bag?
Financial planning and EP that place the client's Life Vision where it should be
Balancing the client experience with business efficiency
Using Yodal effectively allows you to concentrate on the client's needs
Empowering you, to make it happen, is a powerful feeling
We look forward to you joining us for what promises to be a fascinating insight into a different way of thinking when it comes to the client journey and the role that we as financial advisers can play.
Click the button below to reserve your spot.
We encourage you to share this link with other team members, so they too can benefit from our Brown Bag Series.