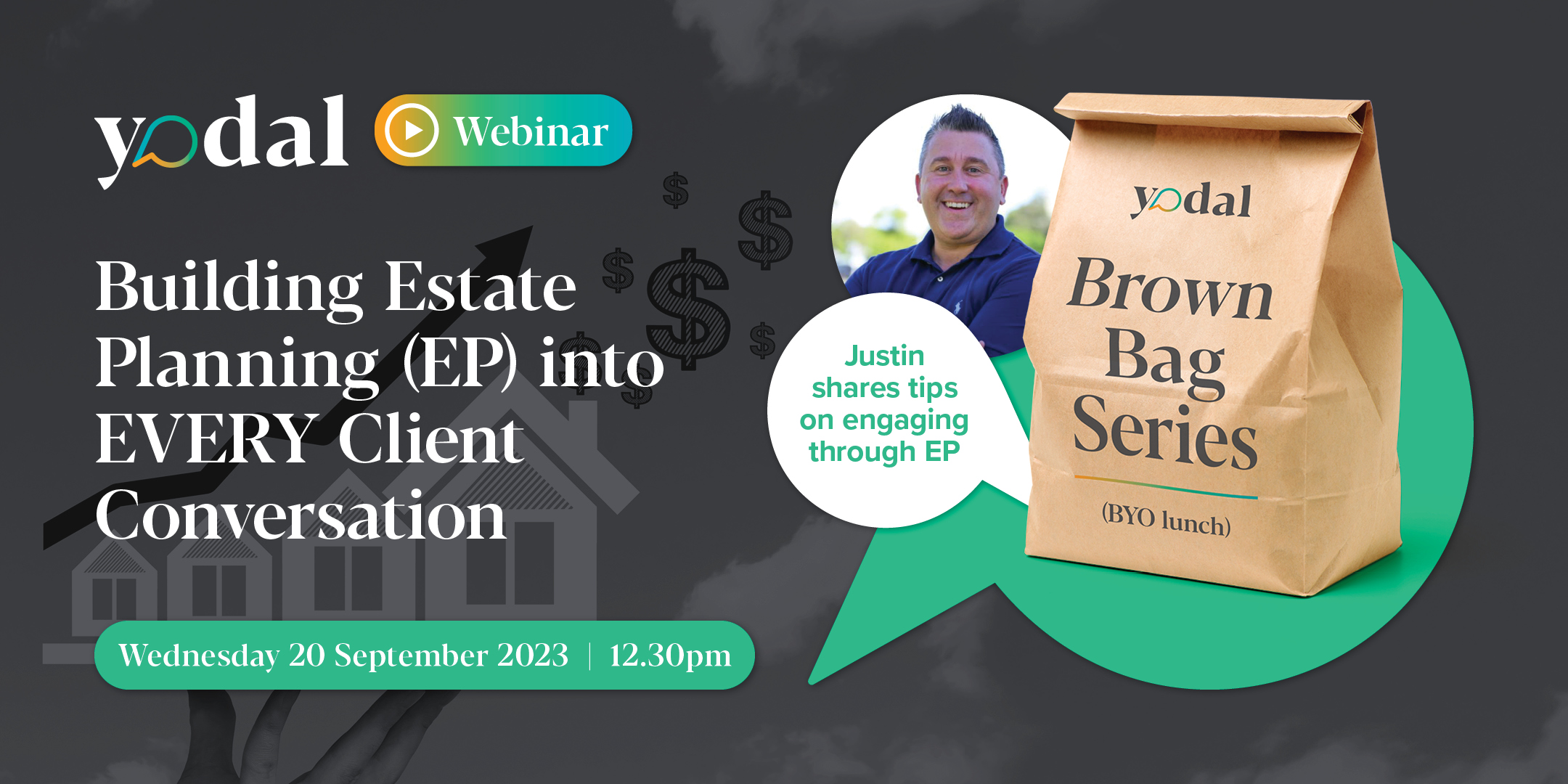 Looking for ways to expand your client service offering?
Justin Ayres, Director of Swinbourne Wealth & Protection, knows from experience that talking EP with clients can assist with segmentation and re-engagement.
Date & Time
Wednesday, 20 September
12:30 – 1PM AEST
What's in the Bag?
How to build Estate Planning (EP) into your client conversations
Segmenting clients using EP
Using EP to re-engage non-active clients
Engaging non-advice clients using the value of TaP
We look forward to you joining our next Brown Bag Series on Wednesday 20 September at 12:30pm when Brandon Thompson, CEO of Yodal, talks to Justin Ayres about the value of including Estate Planning in all your client conversations.
Click the button below to reserve your spot.
Share this link with your team members, so they too can benefit from our Brown Bag Series.