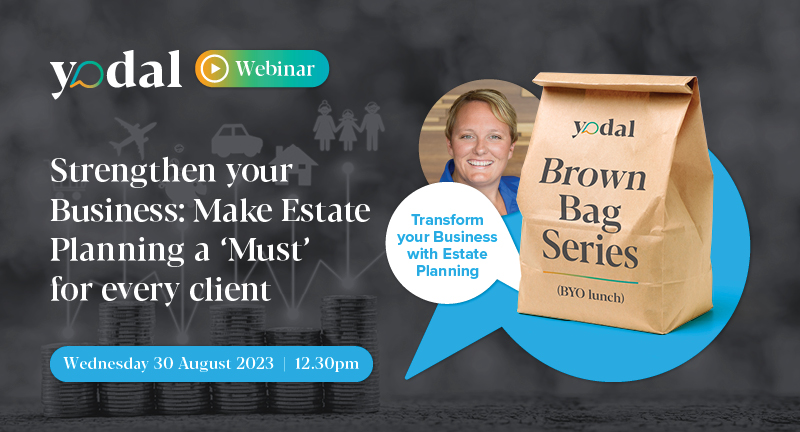 Strengthen your Business: Make Estate Planning a 'Must' for Every Client
Discover how Jodie and Laurie from Mad About Life protect their clients, realise new revenue, and grow their business by integrating Estate Planning into their advice.
Date & Time
Wednesday, 30 August
12:30 – 1PM AEST
Learn how to integrate and develop Yodal into your business strategy and explore ways to introduce Estate Planning to your clients
What's in the Bag?
What are the benefits of including Estate Planning to your Advice?
Learn how to integrate Yodal intro your business strategy and develop it over time to meet your clients' needs
Exponential business growth of Mad About Life since the introduction of Estate Planning to their clients
Maximise your outcomes with the help of Yodal
Mark your calendars to hear how Mad About Life was able to restructure their business to effectively include Estate Planning in every advice.
Click the button below to reserve your spot!